Let's celebrate what makes us unique
Guided by 80 years of experience
The Mather is a Life Plan Community (formerly known as a Continuing Care Retirement Community or CCRC) created by Evanston-based Mather. It is a unique setting where older adults can discover exceptional Ways to Age WellSM and live life to the fullest.
The day-to-day operations of The Mather are guided by years of award-winning research from Mather Institute, a global resource for information on wellness and successful aging service innovations.
Experts in delivering the best in Life Plan Community living
Mather is a unique, non-denominational not-for-profit organization—headquartered in Evanston, Illinois—that has served older adults for 80+ years. Founded by Alonzo Mather—a self-described entrepreneur and well-regarded humanitarian—Mather has a long history on the North Shore of Chicago, where Mr. Mather funded one of the first Continuing Care Retirement Communities (now called Life Plan Communities) in the nation.
Financially stable for a more secure future
In times like these, financial solvency is of paramount importance. And you can gain confidence in the financial strength of The Mather. Backed by Mather, our community continues to stand on exceptionally firm financial footing.
In addition to the financial benefits of being a Mather community, we have access to Mather Institute's award-winning research that continually helps us create the best possible living environment.
To learn more about how Mather makes a difference through its Institute, programs, and senior living residences, please visit mather.com.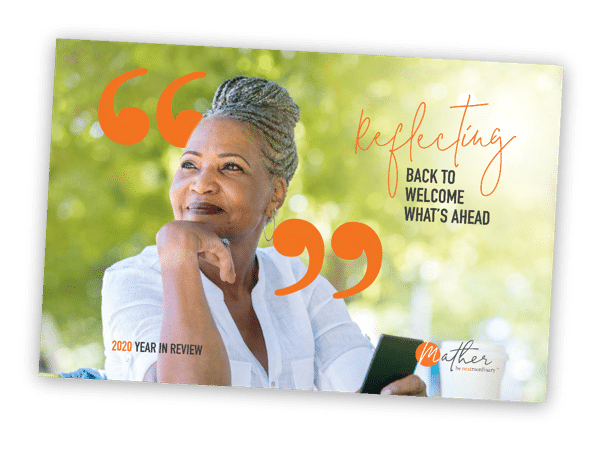 SEE OUR YEAR IN REVIEW
Learn more about Mather by paging through our recent milestones and moments, from celebrating our award-winning workplace to embracing new ways to connect with those we serve.
Ways to
#

AgeWell

Our Ways to #AgeWell series provides research-based tips every weekday to help you make the most out of each day. From boosting brain health to building resilience and happiness, every simple little tip can make a big difference in your life.

Sign up to receive tips by email, or follow us on Facebook and Twitter.

Sign Up Today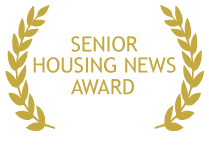 Senior Housing News Design Award
The Mather was selected as winner of the Senior Housing News Design and Architecture Award for a Continuing Care Retirement Community. The award recognizes cutting-edge design, excellence, and innovation in senior living.
View All of Our Awards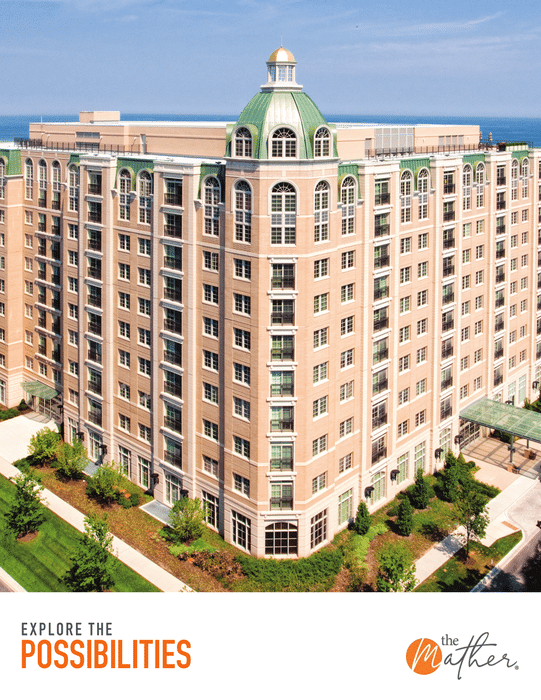 Discover life at The Mather
with photos, floor plans, and more
Take a detailed tour of The Mather from the comfort of your couch.
Get an inside look at our Life Plan Community
Review our monthly cost calculator
Explore apartment home floor plans
Upon submission, you will instantly receive the guide and get a copy in your email.