Welcome to The Mather,
the next great chapter in the ongoing story of you.
There's no need to pinch yourself. You've arrived where wishes take on a whole new meaning. The Mather is nestled among picturesque tree-lined streets just steps from Lake Michigan and Northwestern University, yet close to the vibrancy of downtown Evanston.
The Mather isn't your conventional retirement living experience—we prefer to call it Repriorment™. It's a forward-thinking solution to the evolving lifestyle priorities and desires of those age 62 and better.
ABOUT THE MATHER
Make a rewarding investment in your future with a Life Plan Community that keeps your priorities top of mind.
Meet The Mather
Life at The Mather
You'll enjoy the simple pleasures—and then some. You can consider our many distinctive services and amenities the extended comforts of your home.
Live without Compromise
Not just bricks and mortar, The Mather was built upon your fondest wishes and dreams. Wishes that spring from your imagination and heart. And dreams that quickly come to fruition—once your long-forgotten passions ascend to the top of your to-do list.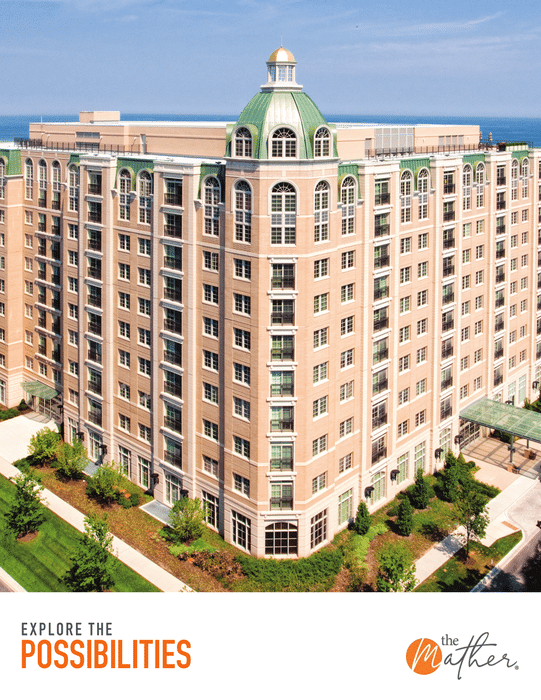 Discover life at The Mather
with photos, floor plans, and more
Take a detailed tour of The Mather from the comfort of your couch.
Get an inside look at our Life Plan Community
Review our monthly cost calculator
Explore apartment home floor plans
Upon submission, you will instantly receive the guide and get a copy in your email.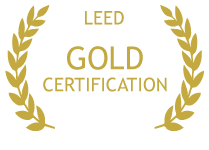 LEED CERTIFICATION
The Mather has achieved LEED Gold certification (Leadership in Energy and Environmental Design), a green building rating system developed by the U.S. Green Building Council. In order to achieve LEED certification, a building must meet requirements for sustainable design, construction, and operation.
View All of Our Awards
Ways to
#

AgeWell

Our Ways to #AgeWell series provides research-based tips every weekday to help you make the most out of each day. From boosting brain health to building resilience and happiness, every simple little tip can make a big difference in your life.

Follow us on Facebook to receive daily tips.

Follow on Facebook